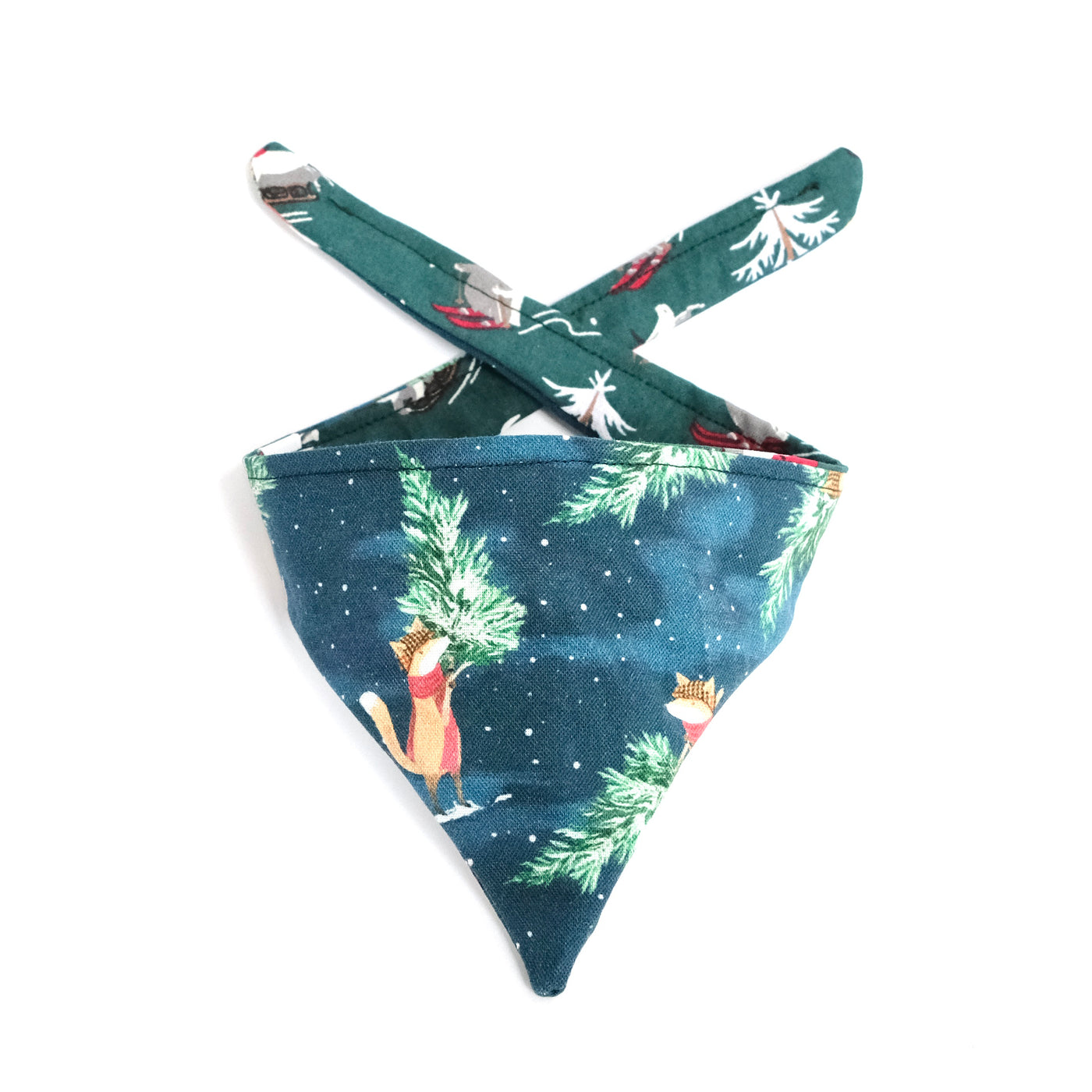 Foxy Sleigh
$22.00 $22.00
100% cotton scarf
Handmade in Berlin
Only size M available (mid sized & big cats/XS dogs)
Green/blue Christmas print

Hand Wash; Iron low Heat 
Please note: Pattern placement can vary slightly between each item
Our Cat in Berlin products are handcrafted using high quality fabrics from all over the world and only available in limited numbers. The versatile scarves are made out of two different fabrics/prints. They can be worn in many different ways. You can roll one side up to combine the patterns or tuck one side in, to create an even better fit.
The scarves are available in one size M. Please note that these are the total lengths. You will need a few centimeters to fix the scarf with a loop or knot.
Of course all accessories are also suitable for other small pets with similar neck sizes. Please measure your pet's neck before ordering! 
We have designed the products with your pet's safety in mind, however you should not leave your furry friends unattended while they are wearing them. The products are not recommended for outdoor pets. 
Each scarf is shipped to you in a vintage style gift box with a printed How-to Guide, purrfect for gift-giving!
You are welcome to send us pictures of your fabulous Gentlecat wearing our products. Please visit the 
Gentlecats' Club